OH NO!!!!
Your Internet Explorer is out of date which means this site doesn't display properly. Upgrading Internet Explorer or downloading a browser like Firefox will display the site properly.
Parents Too Soon Annual Report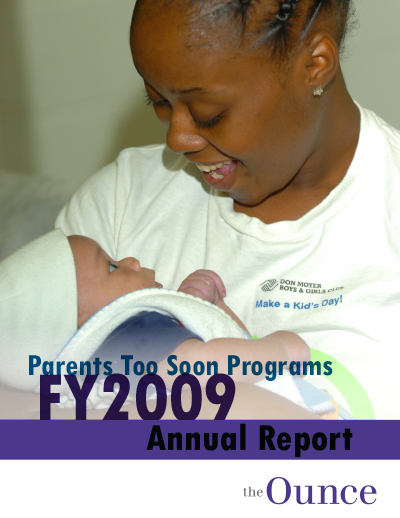 Annual Report cover and report design for the Parents Too Soon Programs of the Ounce of Prevention Fund. Distributed throughout Illinois.