OH NO!!!!
Your Internet Explorer is out of date which means this site doesn't display properly. Upgrading Internet Explorer or downloading a browser like Firefox will display the site properly.
Inspired Designs Mailer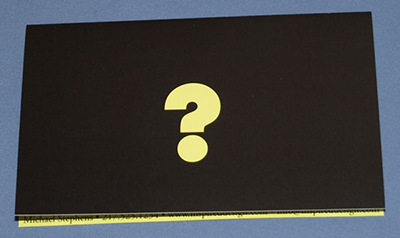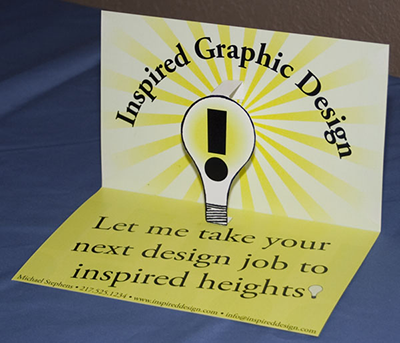 Direct-mail piece for the company Inspired Designs. Mailing information is located on the back with the front just showing a black background and a yellow question mark. Opening the piece shows the lower image with a light bulb that pops out from the design when opened.