OH NO!!!!
Your Internet Explorer is out of date which means this site doesn't display properly. Upgrading Internet Explorer or downloading a browser like Firefox will display the site properly.
Acoustic Aspect CD cover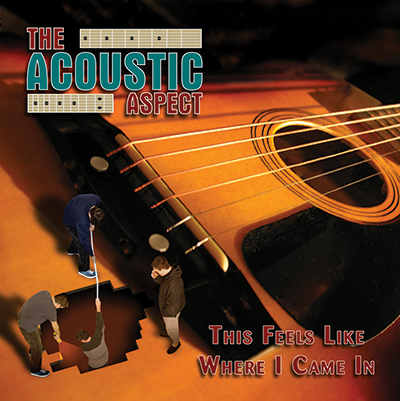 Featuring the newly designed Acoustic Aspect logo, the concept for the CD cover is a guitar on the island of Lilliput. The guitar has a hole in the body and the people of Lilliput are investigating what is inside.