OH NO!!!!
Your Internet Explorer is out of date which means this site doesn't display properly. Upgrading Internet Explorer or downloading a browser like Firefox will display the site properly.
Parents As Teachers Newsletter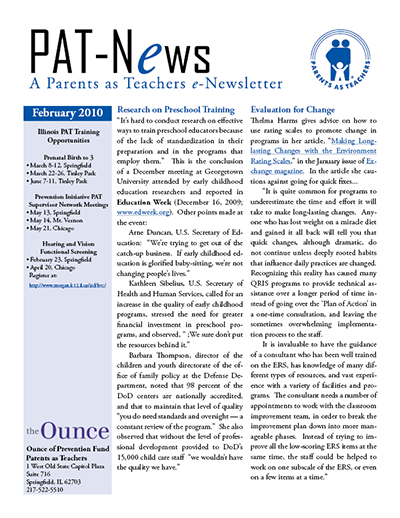 Redesign for the Parents As Teachers Illinois newsletter. The logo for the newsletter was also part of the redesign.