OH NO!!!!
Your Internet Explorer is out of date which means this site doesn't display properly. Upgrading Internet Explorer or downloading a browser like Firefox will display the site properly.
Amplified Bible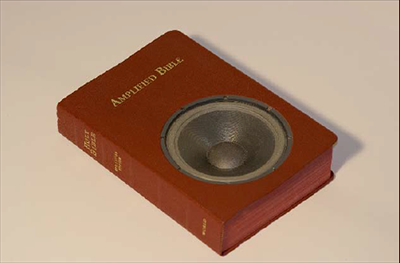 This concept is a play on words. An amplified bible is a bible that contains additional verbiage in passages, much like it contains a built-in thesaurus. As the word amplified also refers to increased volume that's where the speaker comes in.
The image was created by taking a photograph of both the Bible and the speaker using the same placement and camera angle. Then the compositing of the two images was easy to complete.