OH NO!!!!
Your Internet Explorer is out of date which means this site doesn't display properly. Upgrading Internet Explorer or downloading a browser like Firefox will display the site properly.
Trinity Bible Seminary (redrawn)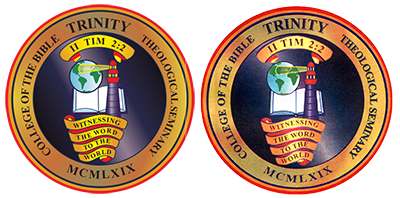 This was a redrawing of the existing Trinity Bible Seminary logo for the doctoral thesis of a graduate. The logo of Trinity Bible Seminary was not available as a vector object so the logo had to be redrawn in order for it to be printed at the correct size without any loss in quality.