OH NO!!!!
Your Internet Explorer is out of date which means this site doesn't display properly. Upgrading Internet Explorer or downloading a browser like Firefox will display the site properly.
Powerlight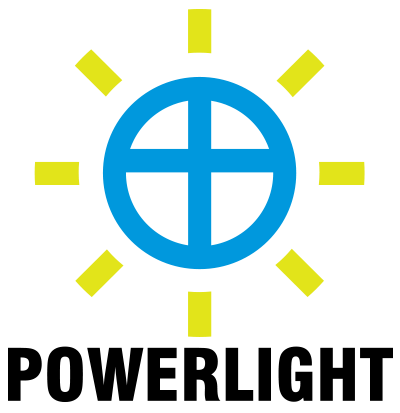 Powerlight is a Christian music ministry in Springfield, Illinois. The previous logo was adapted from a stock piece of clip art. The ministry wanted a modern logo that was easily reproduced at small sizes, which the previous logo was not.
The logo is a homonym combining the words son and sun. The interior of the logo is a cross surrounded by a circle and the exterior has the rays of light coming from a sun.