OH NO!!!!
Your Internet Explorer is out of date which means this site doesn't display properly. Upgrading Internet Explorer or downloading a browser like Firefox will display the site properly.
Johnson Fire Brigade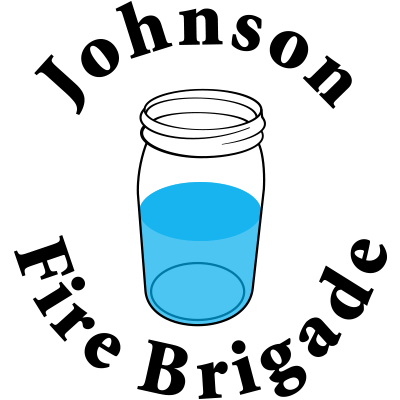 After a brief encounter with a fire that was extinguished with a series of mason jars filled with water, this logo was created to commemorate the moment.