OH NO!!!!
Your Internet Explorer is out of date which means this site doesn't display properly. Upgrading Internet Explorer or downloading a browser like Firefox will display the site properly.
Jaguar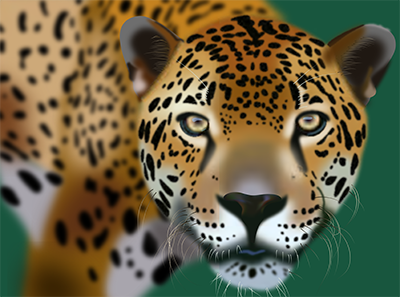 An illustration completed due to the gradual shifts in coloring of the jaguar's fur and depth of field. The image below is the reference photo, which can be located on the site Encyclopedia of Babies and of Beautiful Wild Animals, and the illustration represents 20 hours of work.
The next image is the outline shapes used in the illustration.